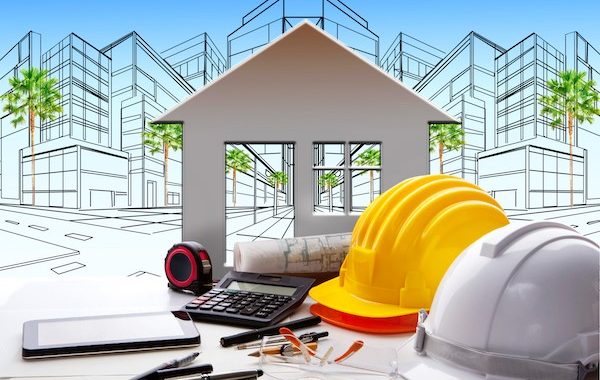 Aerial Images for Urban Development Help Improve the Development Process
When it comes to making strategic decisions about a new building or structure, aerial images for urban development from MapSavvy.com are one of the most cost-effective tools to speed and improve the development process. This affordable technology literally provides information about a project site that is not visible from the ground.
How Does MapSavvy Help the Urban Development Process?
MapSavvy provides aerial images for urban development that can be applied to the development process in many ways. Here are some examples:
Site Identification – When projects are being conceived, it's helpful to identify possible locations for the new building, structure, or proposed project. By viewing aerial imagery of a targeted geographic area, developers can begin the process of identifying potential sites for the new development.
Site Evaluation & Selection – Once potential sites have been identified for a proposed development project, aerial imagery can help speed the evaluation of potential sites, and the selection of the most appropriate development site out of the various options. The high overhead view that you get from aerial imagery allows developers & city planners to see roads, nearby buildings & infrastructure, and other attributes that can help make a wise decision in choosing the location of a building, structure, or new project.
Monitoring Construction Progress – Aerial images from web map services like MapSavvy also can help monitor the progress of actual construction. This is a helpful, cost-saving application of web map services that allows parent companies, Real Estate Investment Trusts, and other project stakeholders with offices in other states or countries to assess and confirm construction progress without having to send a representative to confirm that the project is moving along at the promised pace.
Assess the Success of Land Use Plans – Aerial images can be used as a valuable tool to assess the success of land use plans that already are in place. Aerial images can help city planners & developers analyze a specific area to review such items as traffic congestion, the density of buildings, and more.
Identify Areas for Redevelopment – Aerial images of a city or a specific district or neighborhood can help city planners identify areas of urban blight, and use the resulting visual information to build a city redevelopment plan.
Public Engagement Tool – It's a given that most development projects have an element of civic engagement as part of the proposed development. Neighborhood groups, nearby residents and/or business owners need to understand the proposed project. When making presentations to the public about the proposed development, aerial imagery is a great way to help citizens understand where the proposed development would be built, and the context of structures around the proposed development.
Why is MapSavvy a Great Choice for Aerial Images for Urban Development
Web Map Service Providers such as MapSavvy provide one of the most flexible & cost-effective options for a Web Map Service. Many aerial imagery services charge thousands of dollars per year, and often for limited geographic scope of web images.
MapSavvy.com costs just $500 as a starting point. This allows both large developers with deep pockets as well as emerging development companies on a tight budget to access the aerial images they need to do their jobs.
Interested in learning more about how MapSavvy can be used in urban development? Visit: www.MapSavvy.com, or try our Free, 14-day trial.