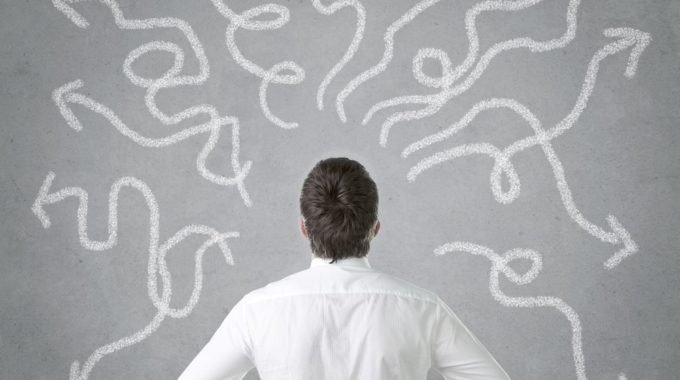 The Top 4 Aerial Maps Buying Tips
There are so many ways businesses & organizations can use aerial maps, it's fast becoming a necessity to be able to access aerial maps for business, government & research purposes. Since there are a dizzying array of options for obtaining aerial maps, it's helpful to know how to wade through the buying lingo to purchase the aerial maps imagery service that best fits your needs.
The 4 Attributes of Buying Aerial Maps Services & The Questions To Ask
There are 4 key attributes to decide that will help ensure that you buy the right aerial maps imagery service for your needs. We call these the four "C's." These 4 attributes will help determine which aerial maps service you should use. They include:
Coverage
Clarity
Concurrency
Cost
Aerial Maps Buying Tips – COVERAGE
The Coverage offered by an aerial maps service will be critical to determining if it's the right map service for your needs. Coverage refers to the coverage areas offered by an aerial imagery provider, and how they break them up and charge for them. For example, many aerial imagery providers offer web map images all over the world. But when it comes to charging for images, some aerial imagery providers sell aerial images based on a region, a county, or a specific segment of their worldwide mapping. If you need 1 images for a specific area, this traditional pricing model might work. But if you're a construction company or government researchers working all over the world, and needing images from all over the world, this traditional segmentation pricing model won't work.
The Questions to Ask:
What's the breadth of aerial images provided by the service? (Worldwide, regional, local)
Are the costs all-inclusive (pay a price & get images from all over the world)?
Are the aerial imagery costs segmented by region or specific area? (This is, by far, the most expensive.)
Aerial Maps Buying Tips – CLARITY
Clarity refers to the resolution of the aerial images. Original aerial imagery from Bing Maps for example is 30 centimeters per pixel, and offers higher resolution. New aerial imagery introduced in 2017 by Bing Maps is lower resolution, i.e. 50 centimeters per pixel. If your application requires aerial imagery of higher resolution, then older aerial imagery is what's needed. If your application works fine with updated imagery that offers a lower resolution but with updated images. Also if your application requires the ability the compare & contrast changes in landscapes or urban areas, you'll need to be able to access different "vintages" of aerial imagery generated from different periods of time. (This is particularly important for researchers.)
The Questions to Ask:
Does my application need high-resolution aerial imagery, or the latest updates with aerial imagery?
Does my application require the ability to show aerial images from many different periods of time?
Does the aerial imagery service offer access to both older, high-resolution images, various vintages of images from different periods of time, and/or to newer, updated, lower-resolution aerial images?
Are there any extra charges to get access to these 3 types of aerial imagery?
Aerial Maps Buying Tips – CONCURRENCY
Concurrency refers to how frequently the aerial mapping data is updated. Let the buyer beware: some aerial imagery services are very inexpensive but offer much older data and aerial maps that are no longer accurate. For example, you can access aerial maps offered by the U.S. government which are free. But you have to balance that with the fact that most free aerial maps imagery is often 10 years old or more.
The Questions to Ask:
Does my application require up-to-date aerial imagery?
What the vintage of the aerial imagery data offered?
Will the vintage of the aerial maps be appropriate for my application?
Aerial Maps Buying Tips – COST
There are a variety of pricing models for buying aerial maps imagery. It pays to be an informed consumer before signing up for an aerial imagery service. Make sure you know how you will be billed, and that it is affordable and meets your needs. Many aerial maps services have a minimum entry price of $5,000. Others may be free but offer vastly outdated aerial maps that won't meet your needs.
The Questions to Ask:
What's the minimum cost of entry for this aerial maps imagery service?
Is the pricing "all-inclusive," i.e. I pay a fee and get access to all the images I need?
Is the price "ala carte," i.e. I pay for every image I need, by region?
Will I have to pay extra for different layers of aerial maps?
MapSavvy: The Antidote to High-priced Aerial Maps Services
OnTerra Systems' mission is to make expensive technology available for small to mid-sized businesses, organizations & non-profits, that otherwise could not afford helpful technologies. MapSavvy was developed with this in mind and offers the following:
A low starting price of just $500 (less expensive than the big aerial maps providers with $5000 minimum purchase requirements.
All-inclusive pricing that allows users to purchase Bing Maps aerial imagery in multiple formats: original, high-resolution format, lower-resolution imagery updated in 2017, multiple layers of imagery (basic, layered with roads, layered with labels)
Flexibility: use the types of images you need without extra charges.
Worldwide Coverage: MapSavvy does not charge, or limit users, be region or geographic area. If you sign up for this aerial maps imagery service, you pay 10 times less than the big providers, for aerial maps worldwide.
The bottom line: There are many aerial maps imagery services on the market, with a confusing array of options that make a wise purchasing decision difficult. Answer the questions listed above to make an informed purchasing decision for your aerial maps.
Need an affordable aerial maps imagery service that offers multiple types of aerial images, with low minimum purchase requirements? Please visit: www.MapSavvy.com from USA-based OnTerra Systems.