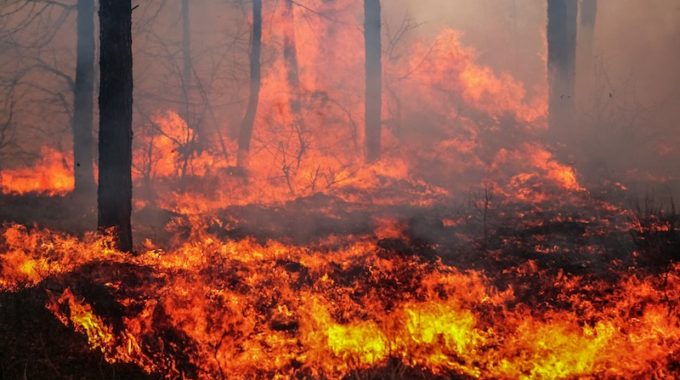 MapSavvy = Affordable, Easy-to-use Wildland Fire Mapping Software
When it comes to wildland fire mapping software, MapSavvy.com is coming on strong as one of the most important tools to help fire managers strategically deploy crew and resources to stamp out fires in wilderness areas.
Wildland fire mapping software tools like the MapSavvy web mapping service provide wildland fire managers with valuable intelligence about where the fire is spreading, changing fire perimeters, difficult terrain, and more.
Wildland Fire Mapping Software Is The Optimal Tool
When we talk about wildland fire mapping software, a typical question is: Why not use a drone? There are plenty of reasons why a web mapping tool like MapSavvy is both more functional, effective, and safer to use than drone technology. Here's why:
Drones have limited height capabilities – When you're looking at a massive wildfire covering thousands of acres, the only way to get accurate insights is to look at the fire from an overhead satelite view. The overhead satellite view lets fire managers see more acreage and allows for better fire mitigation planning. In contrast, FAA regulations limit drones to a maximum flying height of 400 feet.
Drones impede firefighting planes – Just in the past month, there have been reports of slurry bombers (firefighting planes) that had to do emergency dumps of the slurry and then deploy an emergency power climb to avoid a drone that was in their airspace. When a slurry bomber has to dump its load of fire retardant on an emergency basis, and doesn't dump it where it's needed, that's a huge waste of money, and it doesn't help fight the fire.
Drones are required to stay 5 miles from the fire – Because drones can pose a safety hazard to firefighting planes, they are supposed to stay 5 miles away from the fire. That doesn't allow for the images needed to assess a fast-moving wild fire, to protect fire crews, and assess the risk to nearby property or structures.
Web Mapping Services Are the Best Tool for Wildland Fire Management
In contrast to drones, aerial imagery services like MapSavvy allow fire managers to pull web maps of vast areas viewed from , view roads and structures as part of the web map, and then use that aerial imagery to make more informed decisions about how to fight a wildland fire.
Aerial imagery from web mapping services are helpful in virtually all firefighting scenarios, both urban and wild land. But fire departments responsible for fighting wildland fires find aerial imagery helpful in comparing how fast a fire is moving, how close a fire is moving toward roads and habited areas, and more.
MapSavvy: The Affordable Option for Wildland Fire Management
MapSavvy is a powerful, affordable web map imagery service that provides the images needed for wildland fire management, coupled with a price that's less than half what most aerial imagery vendors are charging. At a time when fire departments everywhere are challenged to do more with less resources, MapSavvy is the affordable source of aerial imagery for developing strategic plans to fight fires.
Interested in learning how MapSavvy serves as a fire mapping software tool? Visit www.MapSavvy.com, or try our Free 14-day Trial.